Today I will wrok until the sun comes out again. Many things to do for finishing a comission work, which will be send tomorrow.
While workin on the HellDorado Minis, I was thinking about saying thank you to a good friend. He is a very nice and smart guy. If I would say his name, all of you would know who I´m talking about. But this is my secret until the gift is ready. So check out what I´m planing and feel free to comment your ideas :)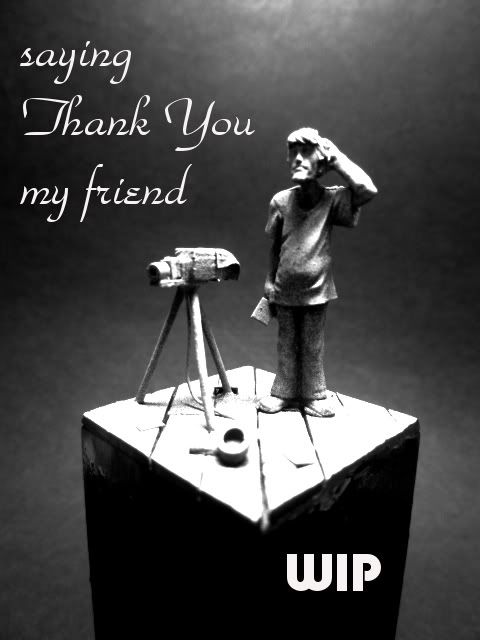 The guy in the scene propably shows me, totaly unable to take good photos of miniatures. The guy who will get it helped me making some photos better :)
I have to paint now.
Greets
The Artfist